Holiday Hours
Wednesday, 12/24 – Christmas Eve – 10:00am to 3:00pm
Thursday, 12/25 – Christmas Day – CLOSED
Friday, 12/26 – 10:00am – 3:00pm
Wednesday, 12/31 – New Year's Eve – 10:00am to 3:00pm
Thursday, 1/1/15 – New Year's Day – CLOSED

New & now available!




Smoky Mauve Bi-cones
Irridescent Purple Pearls
Crystal Paradise Effect Bi-cones & more!



It's time to say good bye to radiant orchid and
say hello to a new color.
The Pantone color of the year 2015 is......



and the trend report for Spring 2015....



Come check out our open stock Swarovski Crystals. We now sell our rounds & cubes individually. Prices start as low as .29 a bead. There are lots of sizes and over 20 colors to choose from!!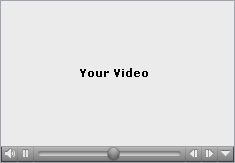 Did you know that we do simple jewelry repairs?
Restring stretchy bracelets
Restring wire necklaces & bracelets
Fix broken clasps
Replace missing jumprings
and more
Repairs as low as $5
Call for more information 479-268-3389